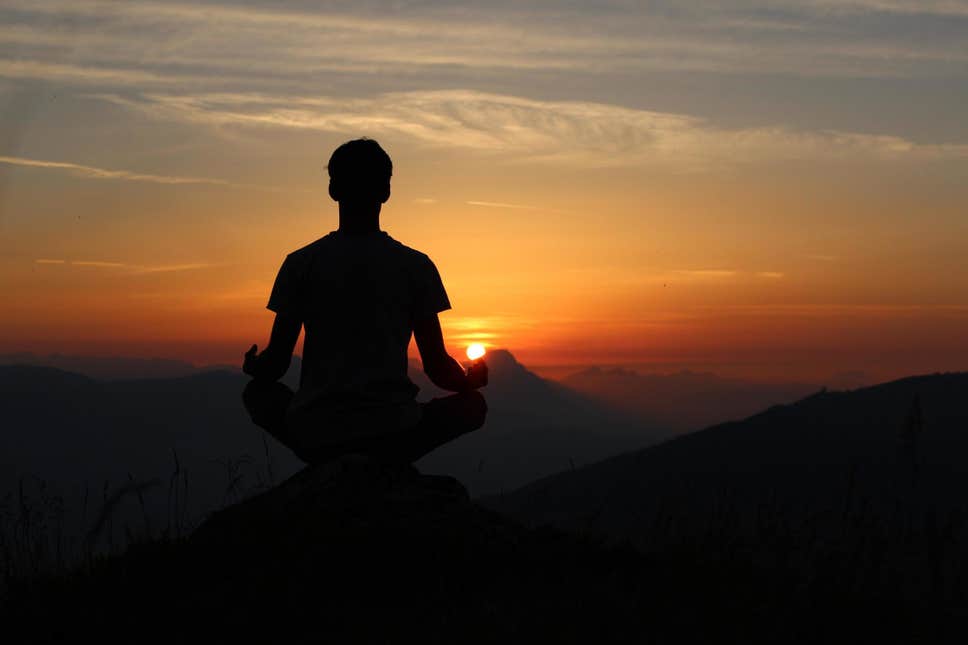 With increased uncertainty, loss of control, and growing concerns that are prevalent in all areas of our lives from social media, conversations with others, email, and media it's almost inevitable to not feel some form of anxiety and fear. Schools and businesses are closing; our lives are changing day-by-day, minute-by-minute with no certainty in what the future holds. It is understandable that with this uncertainty comes a lot of emotional distress, as a pandemic is something that I am sure none of us were expecting or prepared for. As a Registered Nurse (RN) working in the hospital, I can tell you that I too feel this anxiety due to the fear of the unknown. Even when we try to remain calm and positive, it can be difficult at times with all of the information that is coming our way and seeing others panic around us. For those of us that already struggle with our mental wellness, it is highly likely that this fear and social distancing may exacerbate conditions such as depression, bipolar disorders, and anxiety disorders. Both your mental and physical wellbeing is important, not only for yourself but also your loved ones. I can reassure you that you are not alone during this difficult time. With that being said, what can we do in order to manage our anxiety and stress during this pandemic?
Tips/Strategies
Develop a Routine
As many of you have already come to know, the pandemic has caused a tremendous disruption to our daily routine and life in general. I encourage you to develop a healthy routine, all while adhering to the social distancing measures that have been put into place. Set an alarm like you would any other day, shower, and get dressed for the day. Staying in bed or staying in your pyjamas the entire day can lead to a vicious cycle of low mood and low motivation. Go to bed at a reasonable time every night and avoid taking naps throughout the day. This is a time when you may need to get creative. Schedule a daily time to connect with your friends or family or both via video platforms, text messaging or a phone call. Find proactive activities that you find enjoyable or start a project such as scrapbooking, painting, gardening, etc.
Find Balance
While it is important to stay informed it is just as important to remind yourself to take a breather and limit the amount of time you are spending watching the news, checking social media, etc. Balance during this time is crucial. I hear you; it is difficult not to be constantly checking for new updates, as things are changing at a rapid rate. However, while staying informed is helpful, a large amount of information can lead to further anxiety and stress. For example, set a time during the day for a specific amount of hours to unplug or disconnect your electronics devices and replace them with a healthy activity such as going for a walk or working on a puzzle at home.
Use Credible Sources for Factual Information
There is information coming from various sources and people sharing posts to their social media pages from sites that we have never even heard of. With much of this information being inaccurate and not factual, it makes sense that this false news will increase our fears and anxiety. Here are a few credible sources that you can follow for updates:
-The World Health Organization (WHO)
-Centre for Disease Control and Prevention (CDC)
-Public Health Agency
Healthy Eating and Exercise
I cannot emphasize the importance of healthy eating habits and creating an exercise routine. With all the stress and panic, our health and nutrition is likely to be placed on the backburner. With local gyms, pools, and activity centers being closed I ask from you once again, to get creative! Get outside if it is possible. This can mean going for a walk, a hike, or a bike ride. If you are unable to get outside, there are some local businesses that are offering online workouts, or there is the option to use online search engines to find free videos. Avoid comfort foods and large amounts of alcohol. While alcohol may seem like a good option in the moment it can negatively affect your body's immune response and also increase anxiety and depression.
Seek Support and Maintain Social Connection
It is very important to maintain connections with those closest to us, ensuring that we do not emotionally isolate ourselves. As mentioned above, many platforms exist in order to remain in contact with others. You may not realize it but when we make contact with others it not only benefits us but can also benefit the helper. If you are struggling with your mental health I want you to know that it is ok to reach out for professional support. Seek out what resources are still available in your community. While many places have closed their offices, many places such as doctors' offices and counselling services are still providing online and telephone services.
Mindfulness
Mindfulness involves paying attention to the present moment and bringing awareness and focus to our thoughts. With all the "what-ifs" it is easy to get stuck in a pattern of negative thinking and ruminating, which in turn results in overwhelming emotions. Challenging these negative thoughts and exploring the evidence for the thoughts will allow you to manage the situation from a more positive perspective.
Sleep Hygiene
Remember that your bed is a place of sleep and relaxation and only that. Do not use the bed for watching TV or checking your social media as it may lead to anxiety and overwhelming thoughts, resulting in difficulty falling asleep or a disrupted sleep pattern. Establish a calming nightly sleep routine such as having a bath before bed, deep breathing, meditation, or listening to calm music.
Gratitude
Research has shown that stress and feeling overwhelmed causes our nervous system to go into overdrive and leads to our body being flooded with stress hormones, which can eventually lead to both physical and mental health problems. Positive feelings associated with gratitude trigger our parasympathetic nervous system, which allow us to feel calm. Just the other day I took my dog for a hike and found a large rock to sit on overlooking the lake. The sun was shining down on my face and I thought to myself, I am so grateful for the warmth I feel on my face, the air that I am breathing, and feeling of the wind as it lightly blew against my skin. I can remember this very moment as I sit here writing this blog as I truly allowed myself to be in the present moment. Remember to be grateful for "the little things" that we so often forget or lose sight of. An option may be to start a daily gratitude journal!
It is during difficult times that we need to be reminded to practice self-care. I encourage you to identify and post a list of coping strategies in a place that you access everyday/many times a day to refer to when you are feeling anxious or overwhelmed.
Stay safe and remember that YOU ARE NOT ALONE.
Written By: Rubina Gill, Registered Nurse (RN), MACP Candidate
I will be offering low cost online and telephone services to support you through these difficult times (sliding scale available). To book an appointment you can email me at , by calling (250) 718-9291, or online at okclinical.com