I recently had a client ask me, "what can I expect from the counselling process?" While that depends a lot on the person seeking counselling and their specific concerns as well as on the counsellor and his or her approach, there are some aspects of the process that are common to most counselling experiences.
For many people, our fast-paced world tends to be marked by competitiveness, privacy and long-distance relationships, which can lead to a lack of social support, even a profound sense of isolation: "I'm on my own with this problem." So a key benefit of counselling is simply interpersonal, and you can expect your counsellor to provide empathy, acceptance and listening in a context of confidentiality. Truly being heard and accepted by another person is a profound experience that unfortunately is all too rare for many people. This leads to trust, another interpersonal experience that is not very common.
While every person is unique, there are similarities in the challenges they face, and although you may think you are the only one struggling with this specific challenge. An effective counsellor will normalize your experience and offer hope by reassuring you that you are neither alone nor 'abnormal' because of this issue and that is can be resolved.
When we are wrestling with an issue, we get stuck on a 'treadmill' way of thinking about it, going over and over it in our minds, always coming to the same conclusions about it every time. Sometimes we need as outside perspective, and talking it over with a counsellor who offers a new way of looking at our 'problem' can help us shift how we think about it. For many of my clients, this has been one of the most valuable aspects of counselling.
On a practical level, counsellors also offer new knowledge, skills, tools and strategies for addressing or coping with our 'problem' that can guide us in a healthier, more joy-filled direction. Specific steps for counselling will vary with each counsellor and his or her therapeutic approach, but generally speaking counselling involves a standard process that includes: assessment, goal setting and treatment planning, active treatment, goal achievement and closure. If your counselling is funded by an employee assistance provider (EAP), these steps may be limited by the plan's expectations for the counselling process.
If you have accessed counselling independently (ie not through an EAP), how long it goes is entirely up to you and your budget! Overall, progress is generally re-evaluated on a formal or informal basis as specific goals are achieved and/or new goals developed over the course of counselling. While I tell my clients that as long as they are finding sessions helpful, I'm happy to continue working with them, key outcomes I look for are:
are they better able to cope with the day to day challenges that brought them to counselling?
are their expectations more realistic and anxiety levels more manageable?
are they better able to adjust to and cope with the reality of their situation rather than just complaining 'life is unfair'?
do they have a greater sense of self-awareness, appreciation and acceptance of themselves and their own potential?
are they accepting greater responsibility for their own thoughts, feelings and actions?
have they become more independent?
have they begun to accept and integrate aspects of their personality they had denied before?
are they better able to laugh and have fun, including at their own foibles?
have they recognized that life is not simple, predictable or controllable?
(based on Raymond Fox's "Elements of the Helping Process" by Haworth Press, 2001)
In general, though, the length of counselling will vary depending on the duration and severity of the issue, your life circumstances, and the amount of work you are willing to do between sessions. I see counselling as a bit like piano lessons: the lessons are the easy part and are meant to guide the real work, which happens between the lessons, and progress depends on your commitment to practicing each day.
Ultimately, every person's experience with counselling will be unique, just as every individual and every counsellor is unique, and finding the right 'fit' is critical to its success. identity formation through learning is a life-long process – it doesn't end until we die. I believe counselling is an excellent way of promoting both, especially during times of transition and change, which are always stressful. Counselling at every 'crossroads' in life can guide us in the direction that will be best for us in the moment and the long run.
For more information about counselling please contact us at Okanagan Clinical Counselling Services to find out how we may help you whether it be a specific issue, mental health maintenance, or to learn positive living techniques such as mindfulness.  OCCS has 3 convenient locations throughout the Okanagan including Kelowna, West Kelowna and our newest office in Penticton.
This blog post was written by our counsellor at our new Penticton location: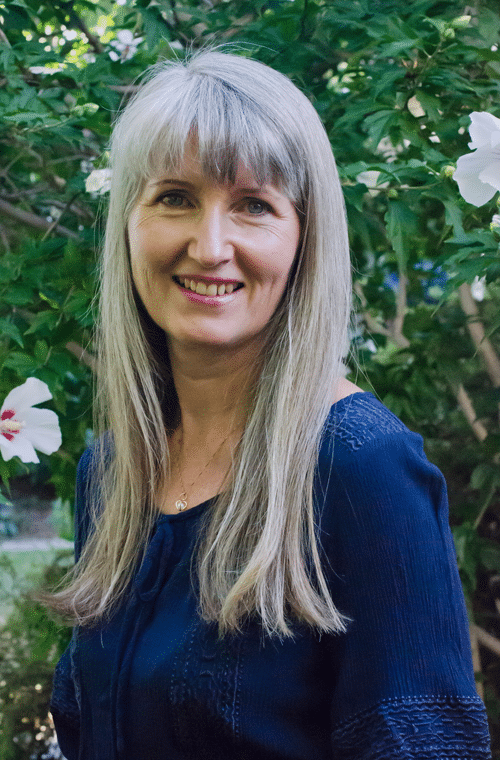 Rhea Redivo, Registered Social Worker
B.S.W., M.S.W
Location: Penticton & Westbank offices
250.718.9291
Direct Line: 250 488 5939