Many people struggle with anxiety, depression, and low self-esteem. Self-compassion can help you manage these difficult feelings and support yourself through difficult times. However, many people may be wondering… what exactly is self-compassion? According to researcher and self-compassion expert Kristin Neff (link to this: http://self-compassion.org/about/), there are three parts to self-compassion:
Self-Kindness: Being kind to yourself is a key component of self-compassion. Self-compassion recognizes that as a human being, you will inevitably make mistakes and sometimes fail. Instead of responding to yourself with anger, hostility, or self-depreciation, self-compassion allows you to respond to yourself as you would a friend – with kindness, compassion, and understanding.
Common Humanity: Often when we suffer, we feel that we're alone in our experience. Self-compassion tells us that suffering is part of the human condition. This may look different for each person, but every human being has experienced pain. You are not alone in your suffering.
Mindfulness: Mindfulness means observing your thoughts and feelings in the present moment in a neutral and non-judgmental way. This is key for self-compassion. Mindfulness allows you to observe and be aware of your thoughts and feelings, but to not over-identify with them.
Self-compassion is a very useful tool for us when we're feeling at our worst. When we feel low, we can ask ourselves "what would I say to a friend in this situation?" and respond to ourselves with loving kindness instead of criticism. If you're wondering where your self-compassion level is right now, check out this self-compassion test: http://self-compassion.org/test-how-self-compassionate-you-are/
To learn more about how to become self-compassionate consider booking an appointment with one of our many qualified counsellors.  Our counsellors range in a variety of specializations such as depression, anxiety, mindfulness, substance abuse, relationship concerns, and many other life concerns you may have.  Okanagan Clinical Counselling Services has 3 locations throughout the Okanagan (Kelowna, West Kelowna, and Penticton) to best support you.
This blog post was written by OCCS Clinical Counsellor: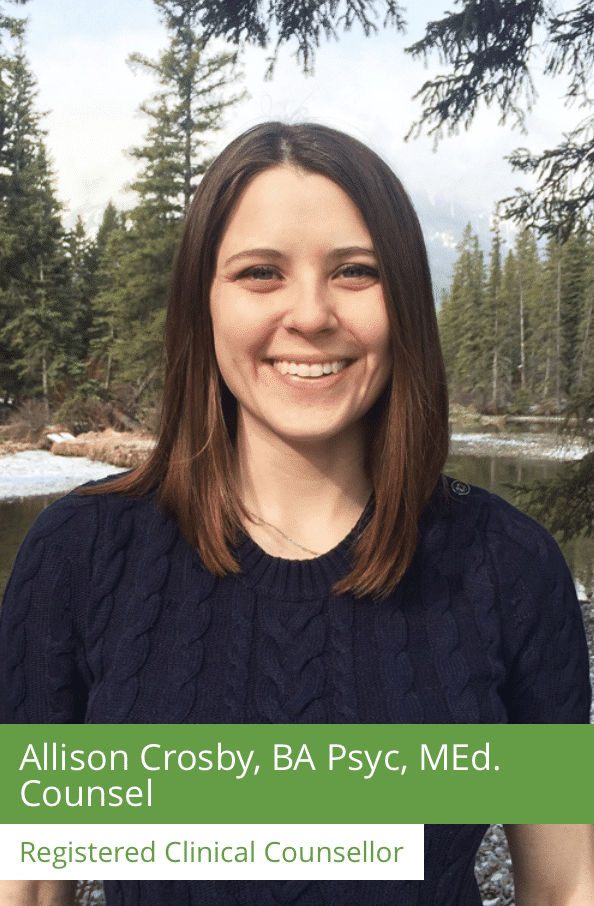 p: 250.718.9291
e: